6 Inside Tips for Relocating to Washington D.C.
The D.M.V. and What Else You Need to Know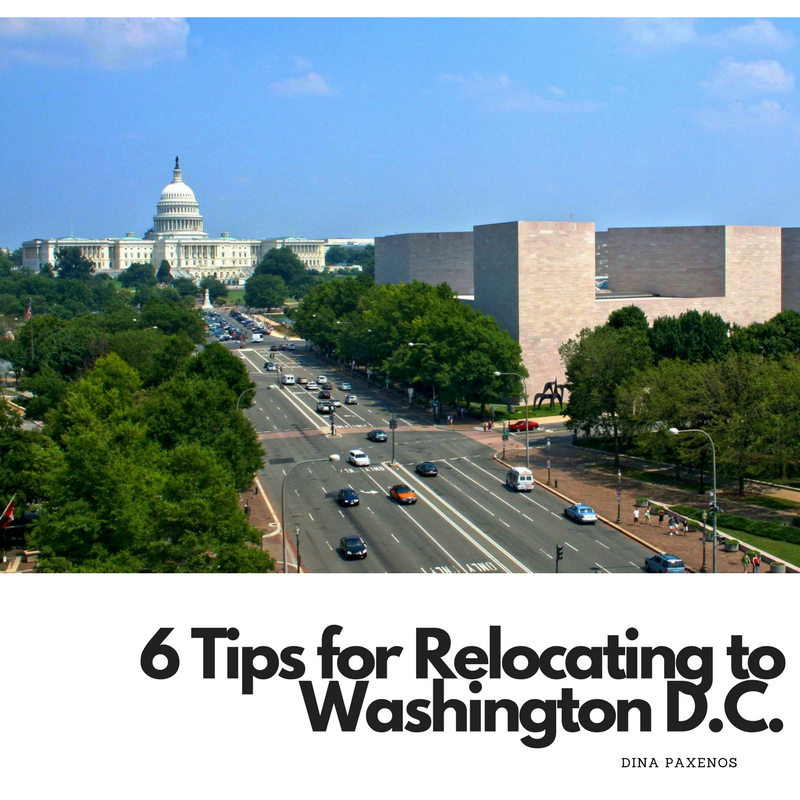 By DC Neighborhood Real Estate Specialist Dina Paxenos

Things move pretty quickly here in the DC area – and we're just a little different. Well, for some, we're a LOT different, depending on what area of the country or world you are moving from. I wanted to share a few insider tips for relocating to this amazing area.

1. The DMV. isn't always referring to that building in which you stand in line to register your car or get your driver's license. Here, when you hear people talking about the DMV – they are most likely talking about our region – District of Columbia, Maryland, and Virginia. If you ARE looking for where to register your car though – here's the site to look up: https://dmv.dc.gov/!
2. Traffic is what you've heard. I'd love to tell you the rumors about our traffic being gridlocked is not true, but we are most definitely a high-congestion area. That's why so many people here in the region opt for alternative transportation such as walking, biking, and taking the METRO.
3. METRO do's and don'ts. I loved a blurb I read recently by Kelly Dinardo for USA Today who shared, "When on the escalator, do stand to the right and walk to the left, letting those in a hurry pass by. Don't eat or drink on the METRO. Do stand aside and take a moment to figure out where you are going. The direction a METRO train is going is determined by its final destination. For example, an Orange line heading west will say, 'Orange Line to Vienna.' There are large, clear maps in each station, so you should be able to figure it all out. Don't stop in the entry of the METRO car, but move completely into the car. Also, note our underground rail system is called the METRO, don't refer to it as the subway." She's right on target, heed her do's and don'ts!
4. Be prepared for the cost of living. We are, in fact, on the list of the eight most expensive cities in the US, and depending on where you are relocating from, that might cause you some sticker-shock. Learn more about our area cost of living here.
5. Check out the music scene. Did you know that the legendary Duke Ellington was born and raised right here? Jazz and music of every genre have deep roots in our region and plenty of places to hear incredible live music. Check out this article with the 15 Best Places for Live DC Music.
6. Get to know the neighborhoods. Before you head our way, know that we have a wide diversity and just about every kind of neighborhood you can imagine. I have a wide spectrum of information that I'd love to share with you long before you get here so that you can feel comfortable that you have everything you need to make the best possible decisions for your family. Call me today to learn more.
Stay up to date with what is happening right here in our region and know that I'm here to be of service! If you have any real estate questions or needs. Don't hesitate to connect with me at 202-256-1624.