Redefining Home and Office Spaces
Introducing More Inspired De-Cluttering

By Dina Paxenos

There's a New York Times bestselling book, The Life-Changing Magic of Tidying Up: The Japanese Art of Decluttering and Organizing that has been getting a lot of attention and airtime lately, and for good reason. Many people are moving away from filling their homes and offices to the brim with a glut of "stuff" – and paring down to what's necessary and just those extras that bring joy. It's a powerful trend, much like the minimalism one that we shared on the last blog, and we're seeing a lot of it right here in our own backyard in the D.C. area.

In fact, I've had the pleasure of working for an extraordinary office organizer and designer Kacy Paide,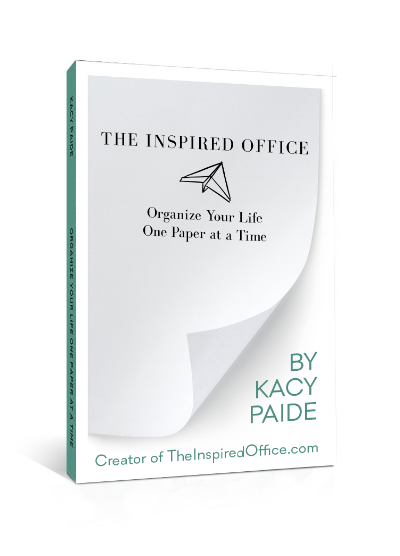 (www.theinspiredoffice.com), who does remarkable work helping people to create spaces that are inspired, functional, efficient, and perfect for creating more well-being. I loved how she talks about the freedom and ease that can be found in an uncluttered space in a recent blog post of hers. She likens it to finding your WHY, (inspired by Simon Sinek's TEDx Talk, Finding Your Why, when she gives the example, "I need to get this crap off my desk. vs. I need to find some freedom."

I know many clients who have taken this path to new "freedom" and absolutely plan to never go back to the clutter and "piles". Less paper, less stuff – more ease, more momentum. Her book, The Inspired Office: Organize Your Life One Paper at a Time, is a great read for anyone interested in taking on this new direction as well.

As we head into the new year, there is a tradition for many people to start with a fresh slate. "Out with the old, and in with the new." Not just in a sense of putting the past year behind, but in creating a clean sweep through your home and office to get rid of those things that are no longer needed or serving a purpose. Can you give them away? Donate to charity? Repurpose? Recycle? There's something truly refreshing about redesigning (and in some cases rediscovering) your living and work spaces and creating those fresh starts! If that sounds like you, I recommend both books – and consulting with Kacy.
As a real estate specialist, I can assure you that this approach will also bode well when it comes time to sell your home. Houses with less "distraction" and more "blank palette" are definitely favorited amongst home buyers. If you'd like to learn more, please feel free to contact me at 202-256-1624. I'd love to share with you some specific strategies for making the most of your investments.

Wishing you and yours a wonderful week ahead!