Thinking BIG About Going SMALL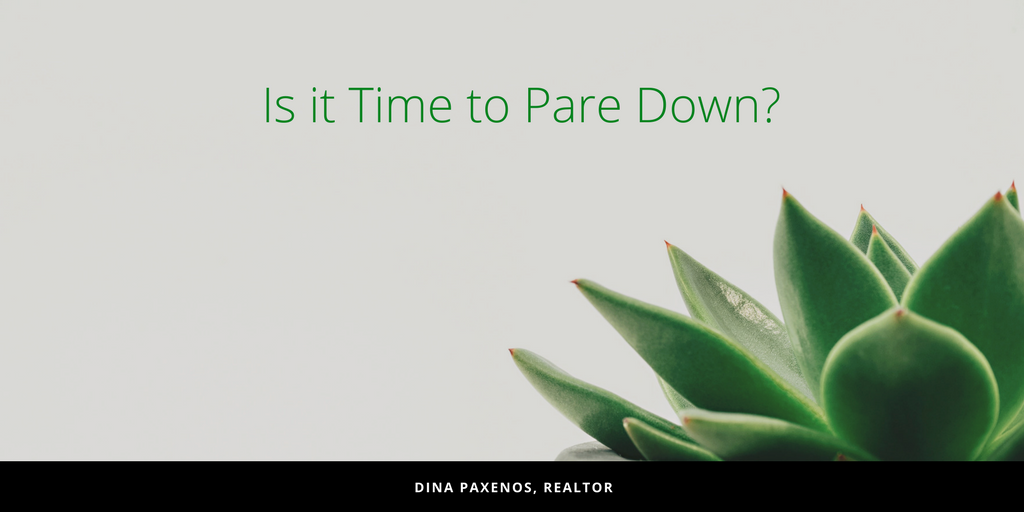 Why Minimalism Is Striking a Chord with Homeowners

By Real Estate Professional and Neighborhood Specialist Dina Paxenos
In my profession, I work with a lot of home-stagers, home design experts, and of course – a wide spectrum of clients and customers. What I'm finding is there is a very real trend towards paring down, both in home size, and home contents. Maybe it's the influence of HGTV's shows such as Tiny Home Nation, and Tiny Home Hunters, but here in the DC area, people are starting to take notice.
I came across a blog by Josh and Patty Becker, www.becomingminimalist.com that I absolutely loved that shared some great strategies and ideas for people who are thinking big about going smaller. In this powerful post, they share twelve great reasons for leaving the giant home behind and opting for smaller spaces.
Some of those reasons are:
Leaving a smaller carbon footprint
Reducing overhead and debt
Way easier to maintain
Less temptation to accumulate (Right?)
Wider sales market
All made perfect sense for some of today's families that want the freedom to travel more, maintain less, and have a little more financial freedom.
Another post on their site that I found fascinating was 101 Things that Can Easily Be Reduced in Your Home – I think it's a great "starter package" for people interested in the idea of downsizing a little – or a lot! Think Tupperware, glasses, magazines, hangers, old papers, old videotapes, expired medicines – all just to start. While it may not be time for "spring cleaning" – some may want to consider downtime this holiday to clear out the clutter, donate gently used items to good charities that can put them to use, and see how trying a little minimalism on for size works for you and your family.
As always, I'm here if you need me for any of your real estate questions or needs. Whether you're looking to buy or sell a small home or large – or something in between, I can easily help you get the best possible return on your investment and ensure your family is covered. I look forward to speaking with you! Until then – I wish you a wonderful holiday season! If you need me, I can be reached at
202-256-1624!