Inside the Local Doors of Fido and Kitty's World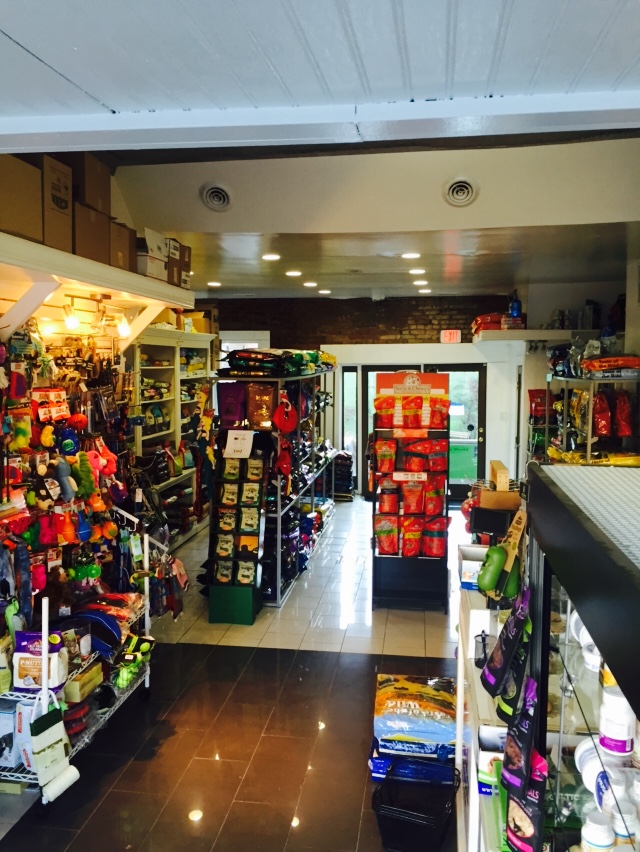 A Look Through a Local Window
By Dina Paxenos
So, most of you know me as a passionate pet advocate. What you might not know is that I am also passionate about helping local businesses thrive. When you buy local, you are helping entrepreneurs build their businesses. That, in turn, helps them raise their families, give back to our communities, and bolster our local economies. According to the experts at Sustainable Connections, "Several studies have shown that when you buy from an independent, locally-owned business, rather than a nationally-owned business, significantly more of your money is used to make purchases from other local businesses, service providers, and farms — continuing to strengthen the economic base of the community." I get it! I'm a local business too. That's why I believe so strongly in supporting one another.
This week, I'd like to shine a spotlight on one of my all-time favorite places – Fido and Kitty's World Pet Boutique! My good friend Semhar runs the place and she's wonderful, helpful, professional – and the perfect person to talk to for all your pet needs.
I did a quick interview with her! Here's what I learned!
Q: Semhar, first, can you tell my readers a little bit about yourself and your business?
A: My name is Semhar, I opened Fido & Kitty's World in 2013, in Petworth. We are local boutique pet shop that sells dog and cat food, treats, supplies, & accessories. "Come with a need and leave with a smile (and a treat)". This is our motto and our mission. We endeavor to provide high-quality pet food, and stylish accessories for our vibrant community of pet owners and of course your furbabies!
Q: You know that I am ALL ABOUT helping home buyers and sellers – but also about PETS! Your boutique, Fido and Kitty's World is wonderful. You carry amazing brands like Orijen & Weruva, and others that are specific to many pet owner's needs. Can you give us some more information about the kinds of pet product brands you stock and why that is so important to your customers?
A: We carry Zignature, Fromm, Taste of the Wild, VeRus and much more. About ten years ago there was a widespread pet food recalls, and we still, unfortunately, see those often. People took notice, they want to know what they are feeding their pets and that's where we come in and try to help. For most of our customers, their pets are treated just like family, so what they eat, what soaps, conditioners and other supplies they put on them – it all makes a difference. They want to know their pet products are safe, and we can help show them what works for other pet owners. We do the research, so they don't have to.
Q: You are SO community conscious! You've been involved in many local fundraisers over the years and I love that you are such a supporter of everyone in our community. Can you tell us why that is important to you and what it means to you to be such an integral part of our market?
A. One thing I have to say is that the people in this community are great. Whenever there is a fundraiser or event we are always game to participate, donate products, or volunteer our time. Plus, it's fun! That's part of the beauty of shopping local, I believe. It's a chance to get to know each other in our community. An opportunity to make a difference and help support one another's causes and businesses. When we do – everyone wins. At the end of the day when a customer leaves our store, I know we have provided great products and services. That's rewarding to us. We also know that means we are working together with the wonderful people we serve in the neighborhoods that surround us, and that is incredibly rewarding as well.
Q: Like many small retail businesses, the uptick in online purchasing makes it hard to thrive in a small store. What can people do to help ensure local businesses succeed and why is that important?
A: It does make it hard. A small shop versus an internet sensation such as chewy.com – that can be intimidating. When neighbors see area stores and businesses as more than just a place to buy pet food and know that we are their neighbors, and our business contributes right back into this community – that's when you see it click. That's when it becomes clearer that we are all interconnected, and that's to everyone's advantage.
Q: Thank you Semhar! How can readers connect with you and learn more about your pet boutique?
A: Please visit our website at fidoandkittysworld.com or connect with us on our Facebook page!
Wonderful information. Please do visit Semhar and her team online – or stop by the store and support our local businesses. You'll find her shop at 4130 Georgia Ave, North West Washington, DC 20011. You'll love it as much as I do, I'm sure.